I know what you're thinking, "Ugh, Magnetic is so horrible!" And for years they were. I'm still transferring my high school and college photo albums from the yellowed magnetic ones to new 8.5 x 11 scrapbook albums.
So imagine my surprise when a customer called asking for the Jumbo Magnetic Photo Album by Pioneer saying it was the best photo album she'd ever purchased. She raved about how versatile and durable it is. So I agreed to order it for her and to have it custom stamped.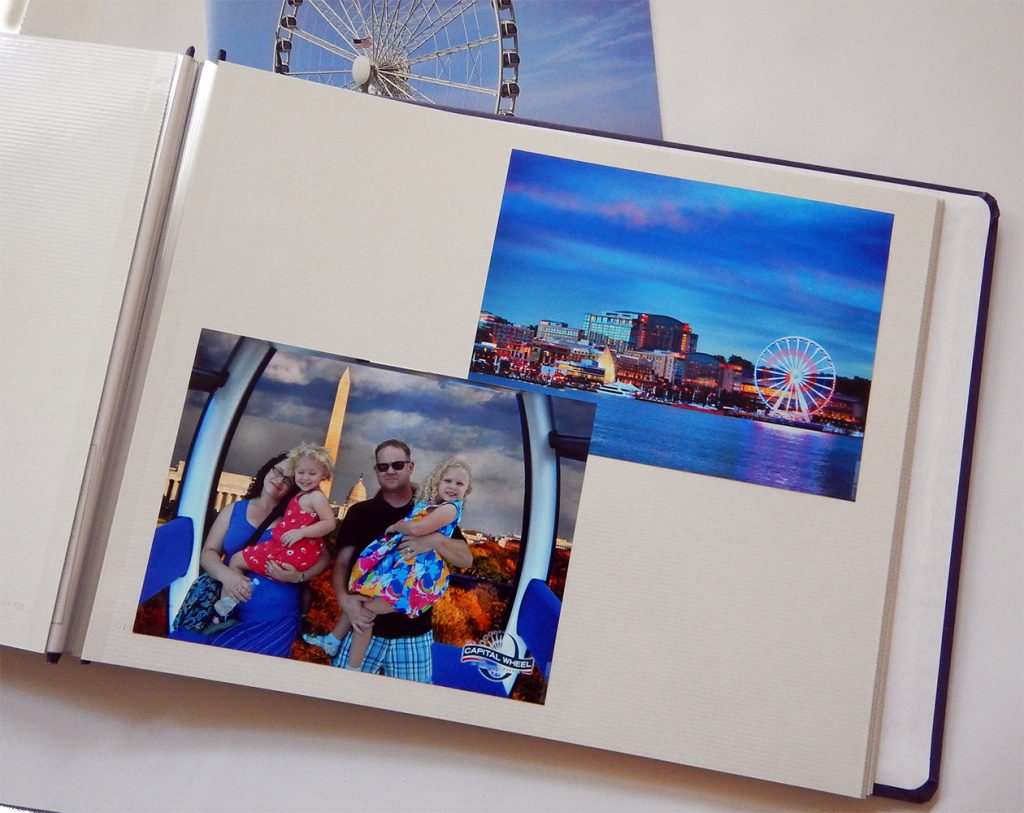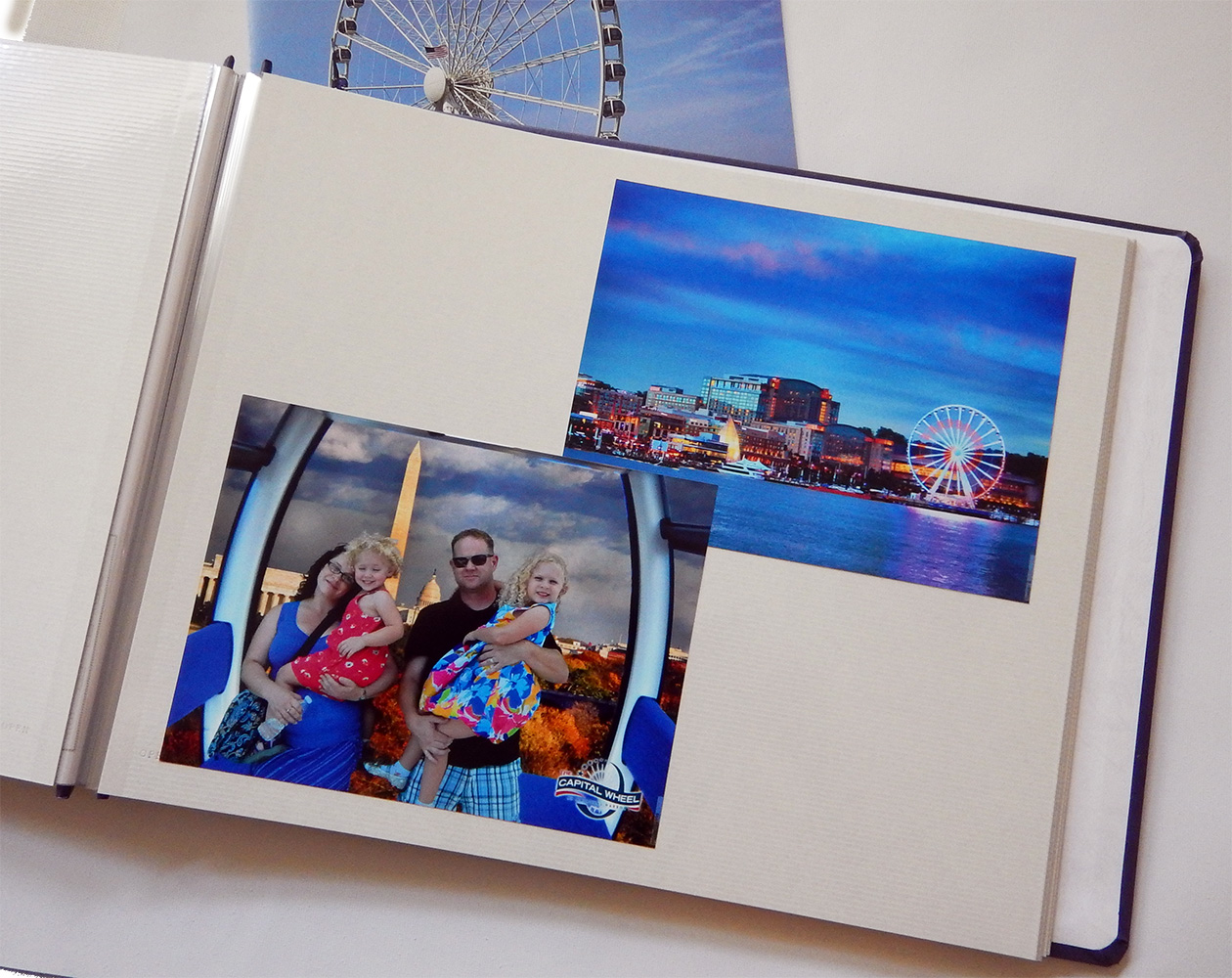 This magnetic photo album wowed me. It is heavy, but in a good way, due to it's large landscape size.  Then there is the thickness of the magnetic pages (at least twice that of your typical magnetic page) and the sturdy materials with which the cover is made; all of which make for an impressive photo album. Did I mention the pages are archival quality and acid free? They are, so you don't have to worry about your memories being damaged.
This view shows the detail of the spine. You can see the thickness of the pages and the clear hinging that allows the pages to lay flat.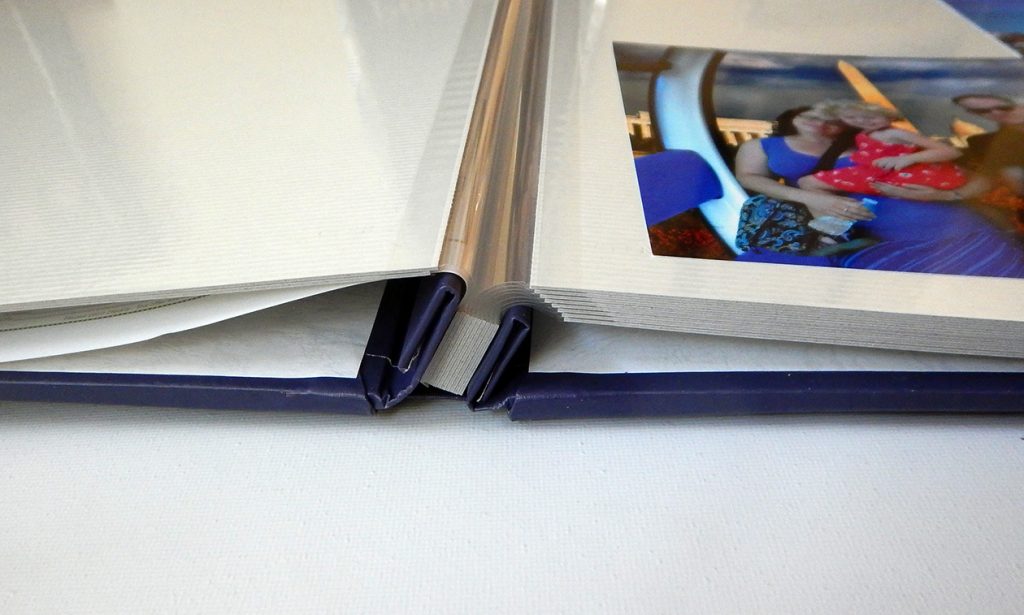 Finally, this photo album is post bound so it can be expanded with refill pages, which includes post extensions. The spine is has a spine cover with gold embossing, shown below are the Bay Blue and the Black Photo Albums.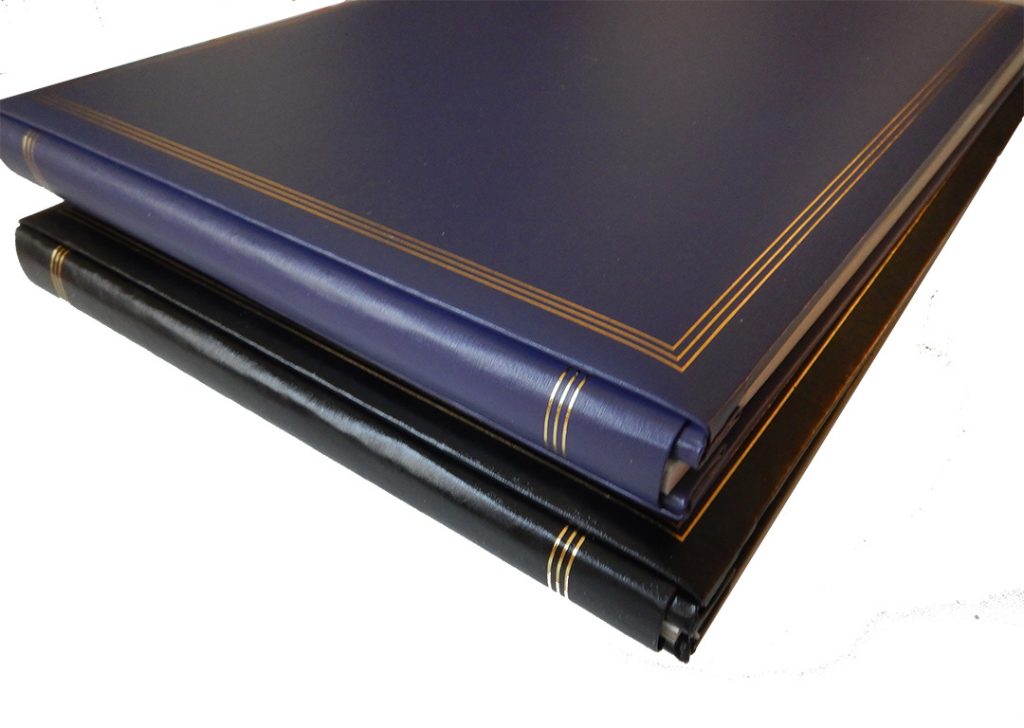 The Blue shown above is my favorite, Bay Blue seems to be the perfect description of this particular hue; it's not a bright royal blue, but nor is it a navy blue.
All-in-all, this photo album ticks a lot of sought after features when it comes to photo albums and safely archiving one's photos and paper memorabilia.