We are always looking for new ways to help you stay creative and organized, which means when we saw these new binders from a local distributor we were excited. These binders have a different look from most 3-ring binders you'd find at an office supply store. They come in four sizes, a ton of great finishes and colors and they can be personalized with a logo, a name, a slogan and many other possibilities.
The most popular size is 8.5 x 11, but we also have 11 x 8.5 landscape 3-ring binders.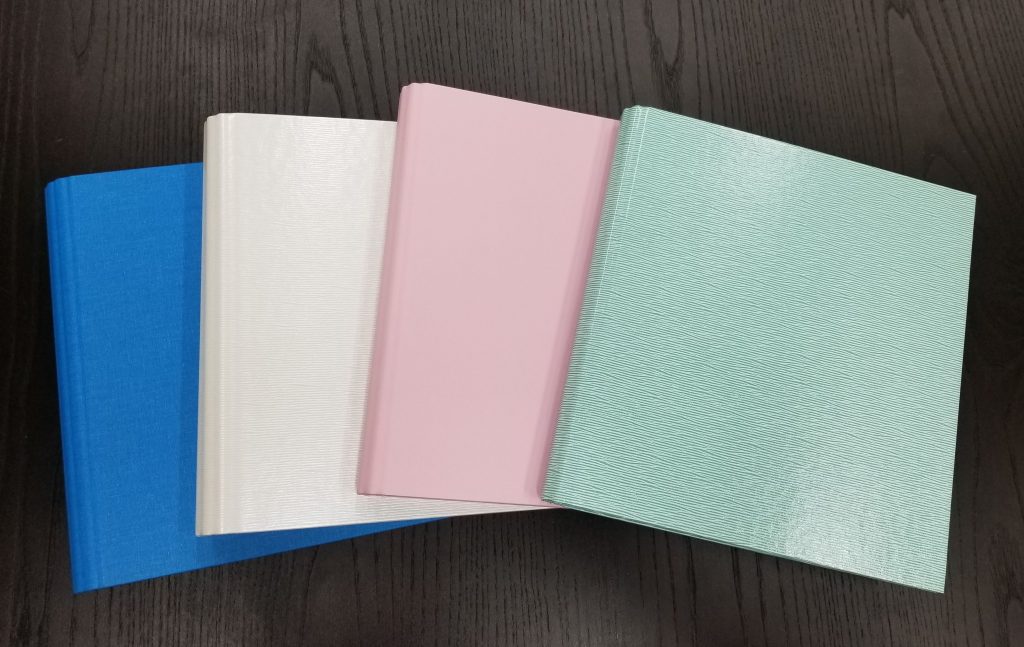 They also come in a unique tabloid size 3-ring binder! The orientation of binder is landscape so a standard 3-ring mechanism is used for the 11 inch side of the 11×17 tabloid page size. The ability to offer a binder for tabloid sized paper means we're making organization easier for you. You'll no longer need to figure out how to store this large page size.