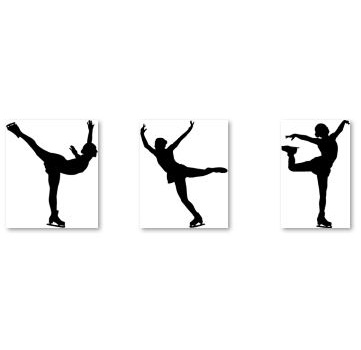 Ice Skating Foil Stamps
Personalize your photo albums and scrapbooks with a figure skater!
SKU

KPSTAMP-ICE
Custom stamping / embossing is a great way to truly make a photo album or scrapbook special for yourself or a loved one. Add a figure skater silhouette to a photo album or scrapbook for your favorite ice skater. We have three different figures / Silhouettes available.
Where a photo album or scrapbook can be stamped is dependent upon the construction of the product. We do our best to indicate in the products that can be personalized, where the stamping can occur (e.g. center vs. bottom right hand corner of the album).
The following foil colors are available for custom stamping:
Other foil colors may be available depending upon the product and manufacturer, please call 866-772-7200 to discuss your options.
Custom Die sizes vary, but most are roughly 1.5 - 2 inches tall.
Custom Stamping delays shipping up to 10 business days depending on demand.