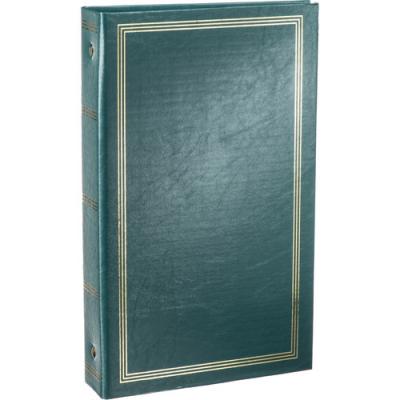 3UP 3-Ring 4x6 Photo Album
SKU

PISTC46
It's easy to organize your photographs with this 3-Ring format photo album. This photo album features a three-ring binder with standard 1-1/2" rings that open and close to make is easy to add and rearrange pages. Each page in the photo album holds three 4" x 6" photos per side. It comes with 50 pages that are side loading, clear plastic pockets that have a white paper background. Photo pockets are archival quality, acid-free and photo safe. Initial capacity is 300 photos.
This photo album will accept up to six extra RST-6 refill packs which would add an extra 200 photos. The overall album dimensions are 8-1/2" x 13-3/8". Available in 6 colors with gold accents.
This product is in stock and usually ships within 3 - 5 days of ordering. Shipping is calculated by weight.