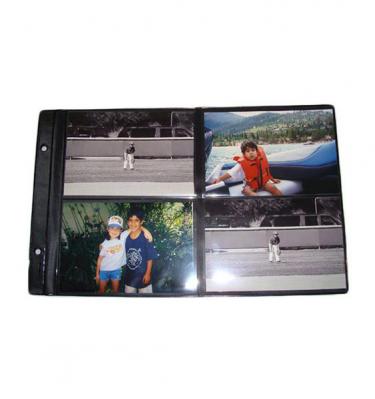 Raika 101-R Refill 4x6 2-up Fold Out Pages
12 fold out pages (96 photos)
Includes post extensions
SKU

RA101-R
Raika 101 - 4 x 6 photo album refill, which has the fold out pages allowing for 4 photos per page. Each refill includes extension posts for easy photo album expansion.
The following is related information and specifications:
Clear plastic over non-slip black mesh background
Side load pockets
Holds 8 - 4 x 6 photos - 4 on each side
Page size: 7-5/8" x 8-5/8" or 13-7/8" x 8-5/8" opened
2 post holes
4-3/4" distance between holes-on center
If in-stock, this item ships within 1 - 3 business days. If not in stock, these refill pages can be ordered with a Raika album purchase. Shipping is calculated by weight.