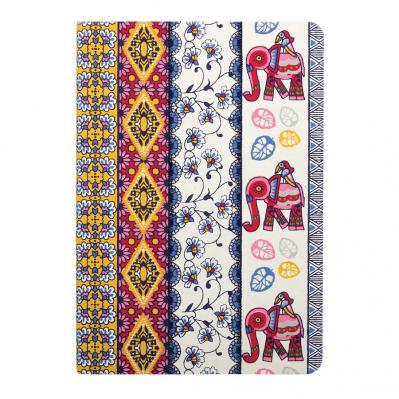 Handmade Elephants and Stripes Journal
Handmade and Embroidered Journal
Recycled Cotton Paper
$

12.71
$14.95
You Save $2.24
SKU

GA101
Fun, vibrant colors and patterns complement the elephant and leaves on this silkscreened cover that is then accented with embroidery. This handmade journal has recycled cotton paper pages and is wood pulp free.
Recycled cotton paper pages. This product is wood pulp free.
In Stock. Usually ships within 1 business day of placing your order.