When you like to make things you may experience the need to find a doodad or a thingamajig from time to time. You know exactly what you want and how you want to use it, but you might not be sure what it's called or if it even exists.
We experience this often. Recently one of our clients needed help to install the Chandelier below, but in a way that it could be lowered and raised without breaking the strands of hand blown glass globes. We helped them find the doodads and thingamajigs they needed to make this possible. While you can not see the various doodads and thingamajigs in this photo, rest assured that many went into making this Chandelier installation possible.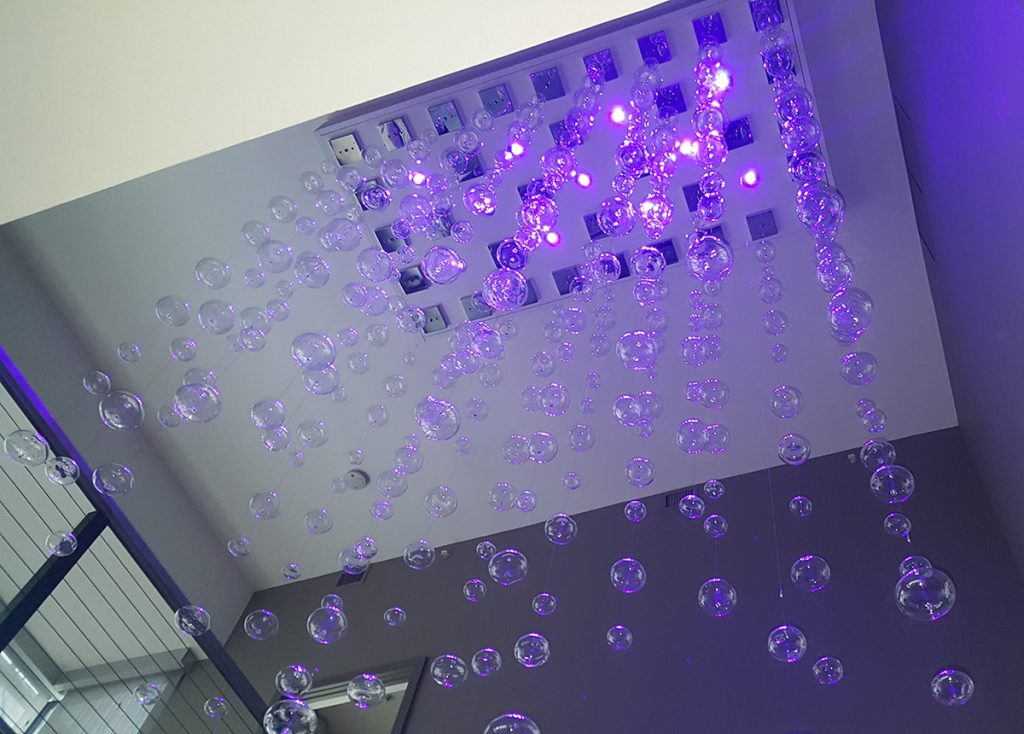 So if you are a maker and can't quite find what you need to make it possible, call us at 866-772-7200, we'd like to help.