We are so excited to start this series for all the parents at home with kids who are most likely thinking how am I going to keep my kids engaged while I take this very important business call!
Today we are trying the 3D paper sculptures we sell on the website. These are essentially 3D puzzles that when you are finished are lightweight artistic sculptures worthy of hanging on your wall!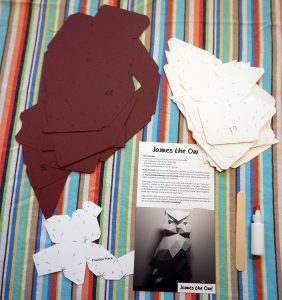 After carefully reading the directions we started to fold and glue the pieces together.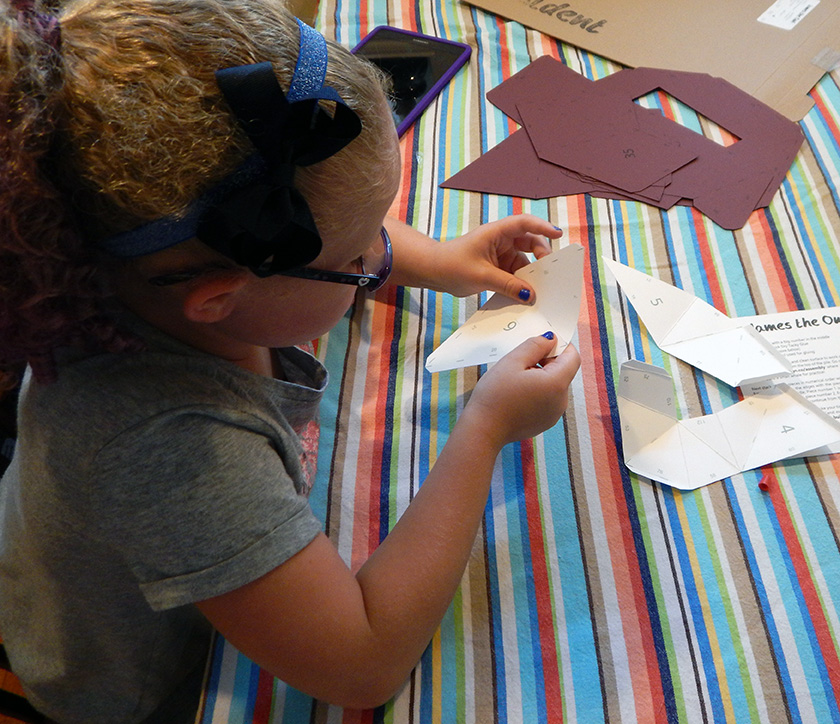 Unfortunately with schoolwork and the level of detail this project takes, it appears this will be a multiple day project.