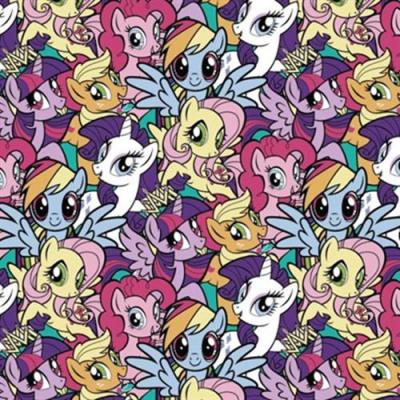 My Little Pony FLANNEL Fabric - by the yard cuts
Sold by the Yard
SKU

SC57366
Hasbro's My Little Pony themed flannel fabric where the main characters practically pop off the fabric in bright colors with bold black lines defining the overlapping ponies. Made by Springs Creative in 2015, we only have a couple of yards left.
Product Details:
100% Flannel Cotton
44" wide
Manufacturers number: CP57366
Horizontal pattern direction
Features the following ponies: Pinkie Pie, Fluttershy, Rainbow Dash, Rarity, Twilight Sparkle and Applejack
In stock products usually ship within 1 - 3 business days of ordering. Shipping is calculated by weight.