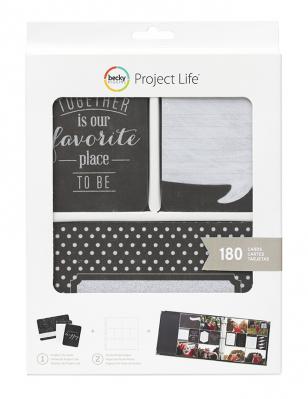 Good Times Card Collection - Project Life - Becky Higgins
These 4x6 and 3x4 cards work with any project life pages with 4x6 and 3x4 pockets
$

14.85
$16.50
You Save $1.65
SKU

ACPL0341
Whatever the good time was or is about to be, this card set by Becky Higgins for the Project Life line is a great starting point for your scrapbook, photo album or a combination of both. The black and white theme will compliment any event, with cards for journaling what happened, times, dates and places. Other cards have words and sayings that can be applied to a variety of good times.
This Value Kit includes 180 Cards
(30) 4x6 Title Cards
(30) 4x6 Journaling Cards
(120) 3x4 cards in a variety of designs and journaling cards
Pairs beautifully with project life design A and design H pages
In stock products usually ship within 1 - 3 business days of ordering. Shipping is calculated by weight.