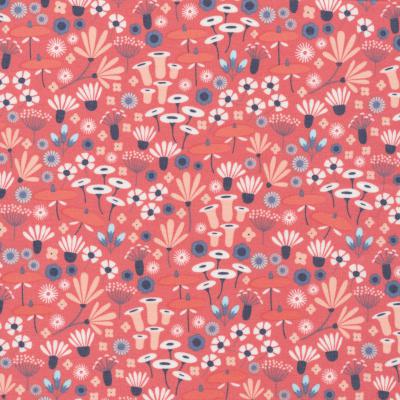 Wildflowers Matte Laminate Fabric by Cloud 9
By the Yard Cuts
100% Organic Cotton Laminated with Polyurethane
SKU

C95806Y
This 100% certified organic fabric from Cloud 9 is laminated with polyurethane. The wildflowers pattern is printed on cotton fabric in muted oranges and blues. This fabric is coated with a protective, matte PU film laminated to the face of the fabric, making it extremely pliable yet durable. Lead and BPA free, this fabric is perfect for raincoats, place mats, shower curtains, tablecloths and more!
Product Details:
Fabric width: 57 - 58 inches
100% certified organic cotton broadcloth matte laminated with a polyurethane coating
Only low impact, organic dyes were used in making this fabric
This fabric is not intended for outdoor use
Washing Instructions: Wipe with damp cloth
Origin: Imported
100% certified organic cotton laminated with polyurethane
This product is in stock and will ship within 1 - 2 business days of ordering. Shipping is calculated by weight.